How would you feel about attending a concert in a bubble?
These absolutely insane devices, recently discussed on an Irish news show by a comedian and immunologist, are gaining support for use in public venues after the band "The Flaming Lips" used a bunch of them for a show last month.
Here's what that insanity looked like:
Behold, the future of all social interaction: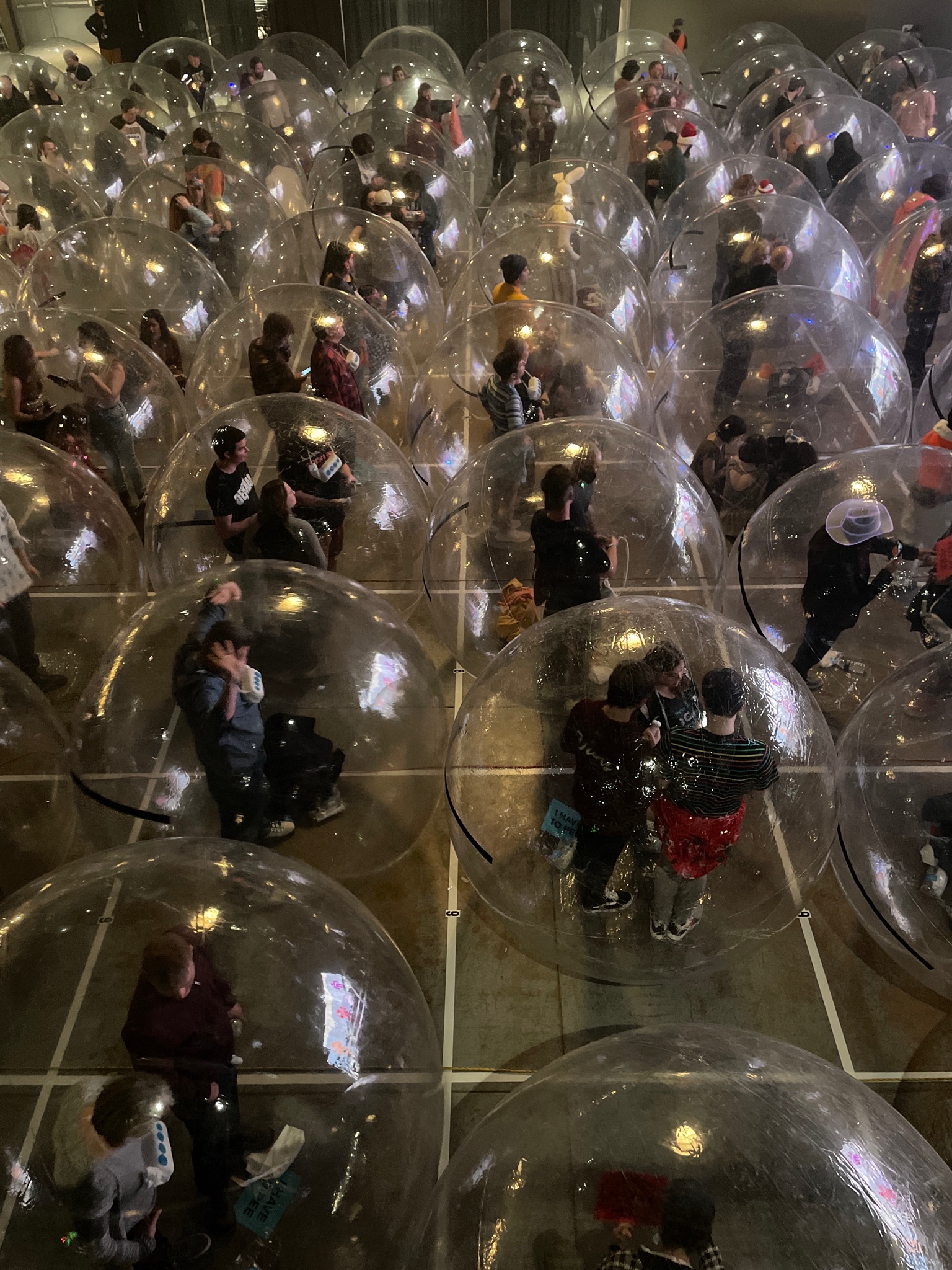 On the Irish news show, comedian Bernard O'Shea and immunologist professor Luke O'Neil tested out the bubbles.
"It's kind of comfortable, if you didn't break wind but apart from that it's OK," said Bernard O'Shea. "Obviously rolling out a vaccine quicker would be more effective but if this is what it is then yeah it's a solution."
No, Bernard, it is not. Nothing that turns people into hamsters is ever a solution.
Professor O'Neil, meanwhile, thought the idea was "superb," because he is a professional who sees everything in life through the lens of infectious diseases and the immune system.
These bubbles are airtight, meaning once you're sealed in, there's reportedly enough oxygen for three people to breathe for just over an hour. Staff workers have to use a leaf blower to "refresh" your bubble at that point. Or, you know, you DIE.
This is definitely sane, right??
Said bubbles are cleaned out by spraying rubbing alcohol inside and airing them out with a blower.
You may think this is just a fringe idea, but five minutes ago, so was donning a dirty cloth mask that you'll touch 5 times a minute while out walking your dog alone.
Will bubbles become required to play sports?
For first dates?
To hug friends?
If this becomes an actual thing, I'm officially moving to wherever sane people still exist.