SpaceX is building a heavy-lift rocket that can go to the moon and Mars, and one of its coolest features is that it can land itself for reuse.
Or at least, almost.
Here was what happened during the company's third test shortly after the rocket landed:
As SpaceX put it, the rocket "experienced a rapid unscheduled disassembly shortly after landing."
That bit of bad news wasn't so bad at all, as what happened before the unfortunate combustion was a successful test flight where the rocket launched, did an insane aerial belly flop, and then managed to control its descent and land perfectly on target.
Here's what that insane landing looked like (I honestly thought this was an animation at first):
Another angle:
And another:
It's just so dang beautiful.
Here's a full video of the launch if you want to see the whole thing.
And here's a pic of the flight path: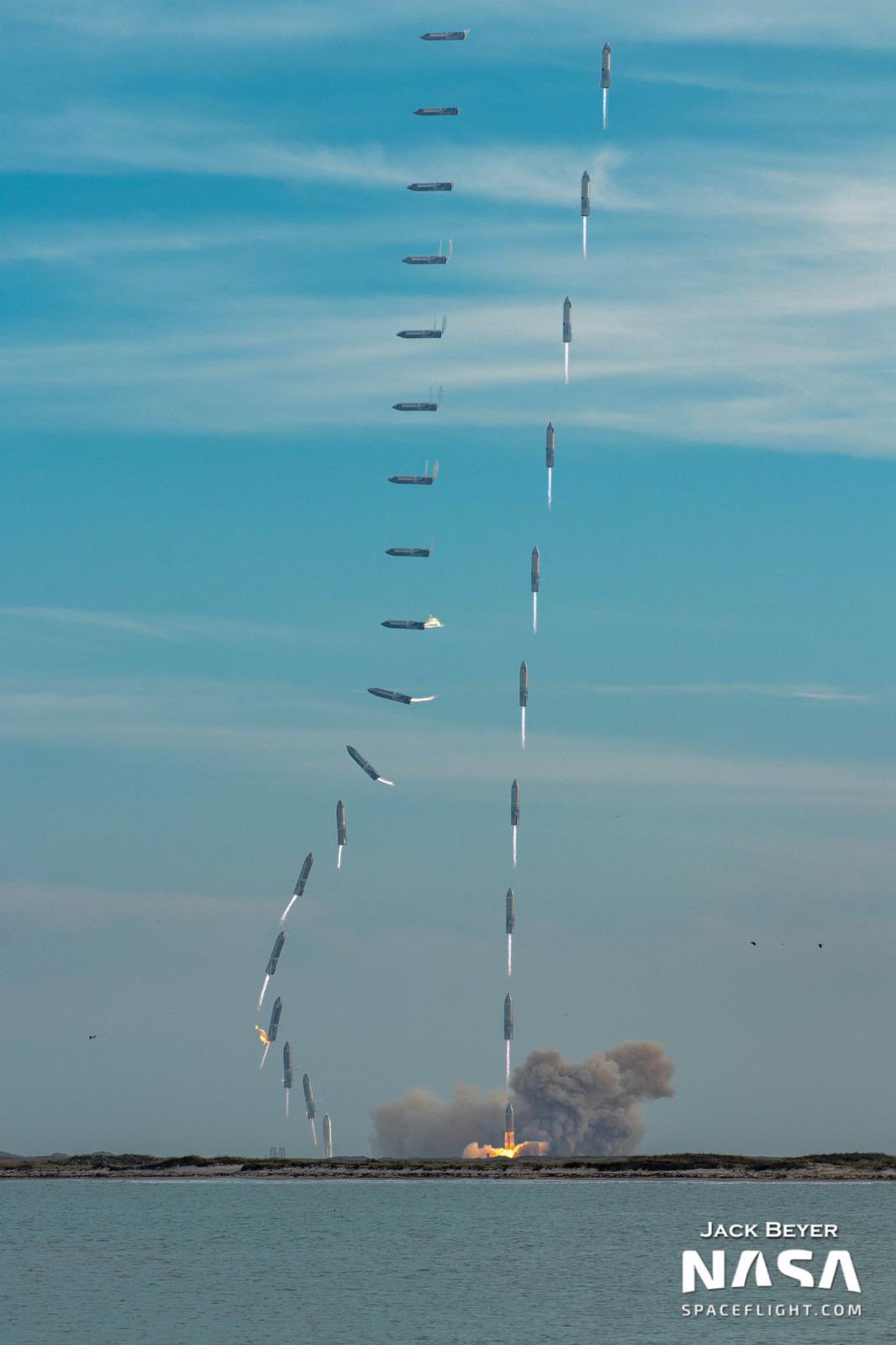 SpaceX had this to say:
"SN10 was powered through ascent by three Raptor engines, each shutting down in sequence prior to the vehicle reaching apogee – approximately 10 km in altitude. SN10 performed a propellant transition to the internal header tanks, which hold landing propellant, before reorienting itself for reentry and a controlled aerodynamic descent.

The Starship prototype descended under active aerodynamic control, accomplished by independent movement of two forward and two aft flaps on the vehicle. All four flaps were actuated by an onboard flight computer to control Starship's attitude during flight and enabled a precise landing at the intended location. SN10's Raptor engines reignited as the vehicle performed the landing flip maneuver immediately before successfully touching down on the landing pad!"
This baby has come so far in such a short time (the last one exploded as it was landing). One they strap a super heavy booster to it, the Starship is set to carry the first-ever civilian mission around the moon in 2023, which if you haven't noticed, is only two years away.
From there, the goal is Mars: