The Antifa group Pacific Northwest Youth Liberation Front is publicly calling for the end of the United States and promoting violent events on Inauguration Day through Twitter. But it seems Jack Dorsey is too busy shadow-banning conservative moms with MAGA hats to care.
[Warning: Language]
Let's take a look at these in detail.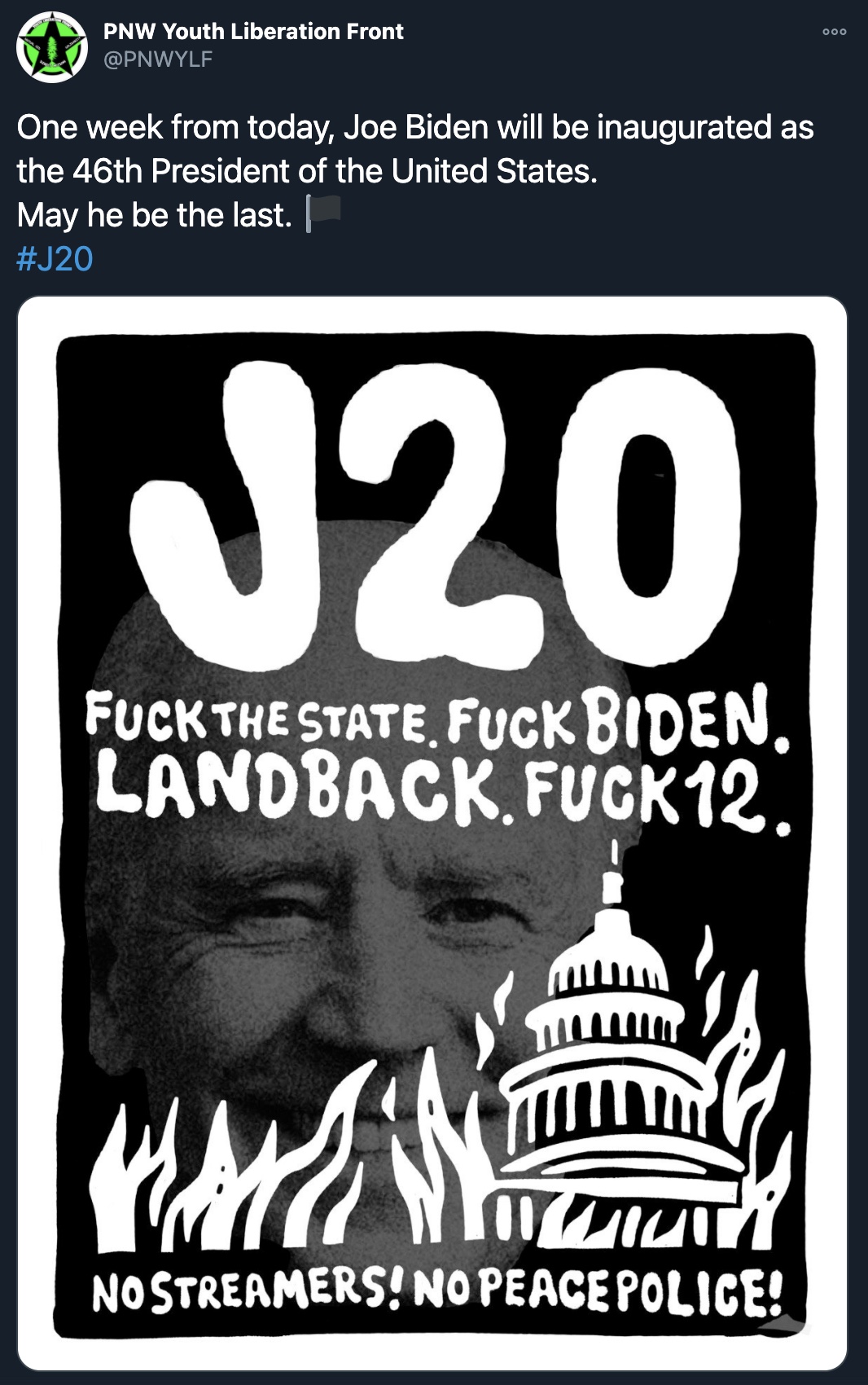 In the above photo, we see a reference to "J20," a nod to the organization Disrupt J20 that organized the mass protest of Donald Trump's inauguration in 2017. Oh, you didn't hear much from the media about the riots in D.C. on that day four years ago? Let me refresh our corporate memory:
The picture also has the U.S. Capitol in flames as it eloquently calls for Biden and America itself to go flowerbed itself.
The most concerning element here, however, is the statement:
"One week from today, Joe Biden will be inaugurated the 46th president of the United States. May he be the last. ⚑"
Think about the implications of that for a long second. Really think about it.
The second status encourages Antifa members in Portland it get ready and to "watch out for specifics" as they plan violent riots for next week.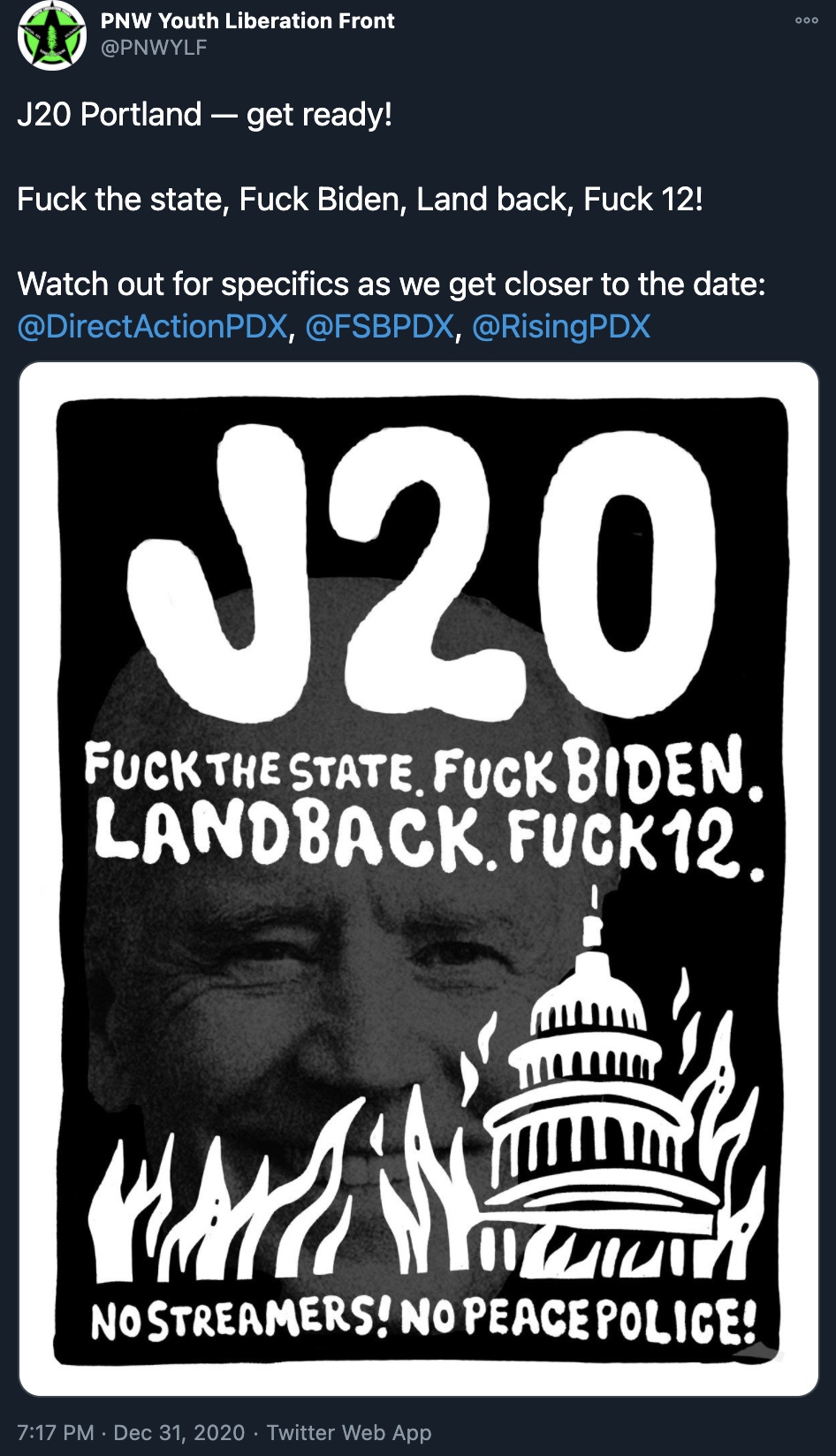 Herein we see the standard at play. The sitting, duly-elected President of the United States must be cut off from all modes of online communication (assuming he is a Republican, that is) if anyone that supports him riots. Massive online gun forums and chat rooms must be shut down immediately. An entire social platform should have its servers pulled and its billion-dollar business flushed down the toilet because of what a few people might say.
But Antifa can openly call for the violent end of the United States and communicate with openly violent people to organize openly violent events.
Makes sense, right?