A pastor in Edmonton, Canada was just tried, sentenced, and jailed for refusing to follow government pandemic mandates.
Pastor James Coates of GraceLife Church was charged and arrested after last Sunday's service with repeatedly failing to follow mask and 15% capacity mandates.
His crime? Hosting 300 maskless people who voluntarily gathered inside to worship God, taking a willing 99% chance of surviving a virus to obey their Savior's command to gather and build the church.
Since being put in prison, he has been sitting "in isolation in a cell block." Just a few days later, the government has already tried him and handed down a sentence to prison for his high crimes and treason against sCiEnCe.
His wife Erin said the government "went for the jugular" and "tried him in secret." She also said he must promise to "not pastor anymore" in order to be released, but that he is unwilling to do so.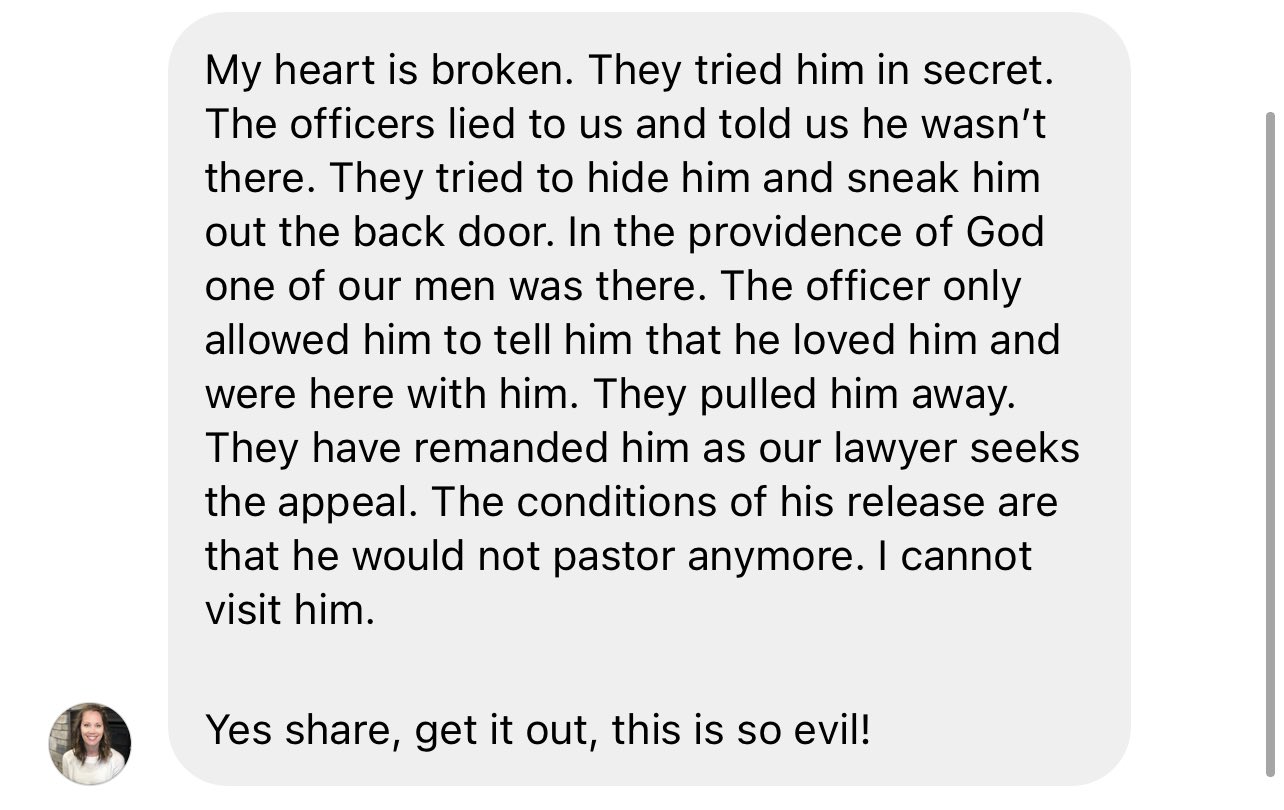 This reminds me of a little thing spoken by a dude named Peter:
"Whether it is right in the sight of God to listen to you rather than to God, you must judge, for we cannot but speak of what we have seen and heard."
And, after again being "strictly charged... not to teach in this name:"
"We must obey God rather than men."
Here were a few notable reactions from theologians and pastors:
Here's Coates' last sermon, "Directing Government to Its Duty," where he discusses God's ordained role for government.
This was what Erin says she is praying for:
"My prayer is that men will stand! They can't see that if they shut us down on this issue, they will shut us down on any issue they deem to be "a danger to the health and safety of Albertans."