David Harsanyi of National Review put together this spectacular collection of the hard-hitting jOuRnAliSm we can expect from the mainstream media over the course of the Biden presidency.
Let's break down this amazing buffet of media personalities squealing like fan girls over Ol' Joe, shall we?
First, we start with a few examples of speaking truth to power over the past few days. Remember, democracy dies in darkness. It also dies if you don't let everyone know how much the man about to take away their freedoms likes ice cream!

"The future leader of the free world is a huge fan of the sweet treat, and he never lets anyone forget it! In his own words, spoken at the headquarters of Jeni's Splendid Ice Cream in May 2016, 'My name is Joe Biden, and I love ice cream,' writes Allison Crist for E! Online.
Next, there's CNN with an inauguration playlist. The last four years of America being a dark, systemically racist place filled with neo-Nazis is done! Good times of unity are here!

Then Harsanyi shared a status from CBS's Jane Pauley, who asked Kamala Harris about how she'll influence major, controversial changes to the Constitution and federal law in the Senate – or, you know, skip all that yucky stuff and talk about how she met her husband and how cool it is that she wears Converse shoes!
Then we have Glenn Kessler, head of the fAcT-cHeCkeRs at WaPo, who wants you all to know that the outlet will definitely, totally, 100% cover Biden with "reality-grounded" press briefings that criticize the president just as much as Trump! 😂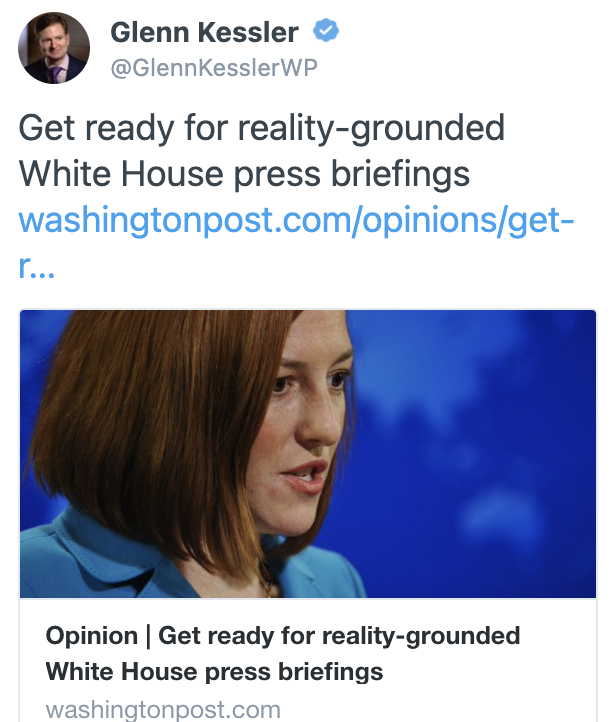 This, of course, led up to the big moment: the time for Biden to remove Orange Man Bad and restore the very soul of America. The completely oBjEcTiVe media pundits squealed for joy as they "objectively" celebrated the dawning of a new age.
NY Times editor Lauren Wolfe had "chills."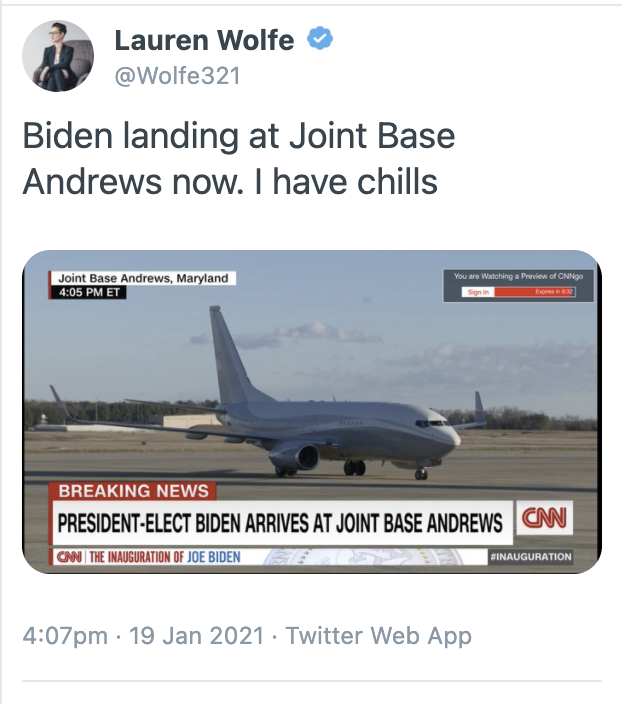 Wolfe deactivated her account following the tweetstorm of criticism that rightfully followed.
Next, the WaPo, demonstrating that oBjEcTiVe fAcT-cHeCkiNg I just mentioned, ran a tough-as-nails piece on how amazing Biden and Harris are together.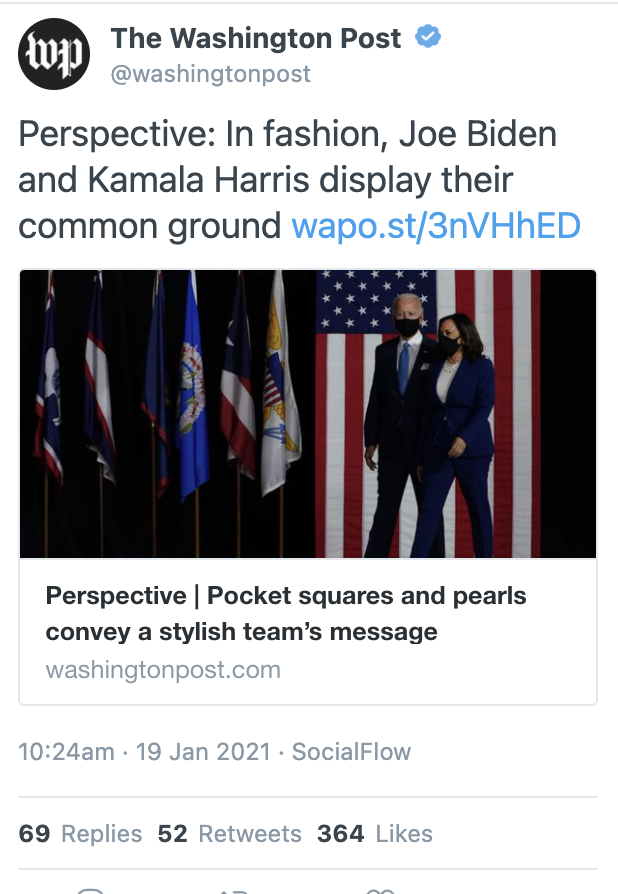 Next, CNN crime and justice reporter Shimon Prokupecz said he's ready for the "healing" to begin.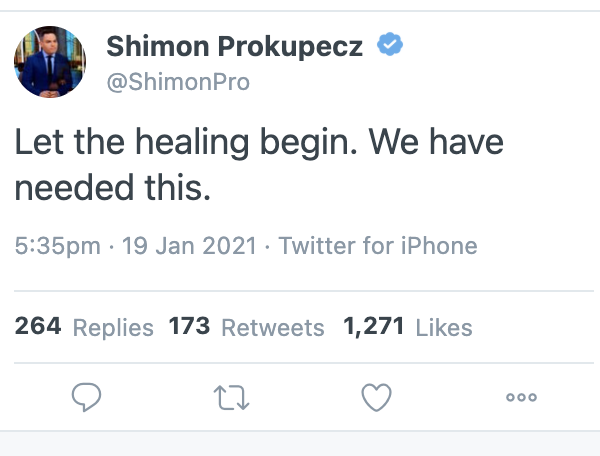 Mum's the word on what will happen to those who disagree with that vision for "healing."
MSNBC's Eddie Glaude then jumped in with a Bible reference to let you know how biblically faithful these two abortion-supporting, Marxist-adjacent leaders are!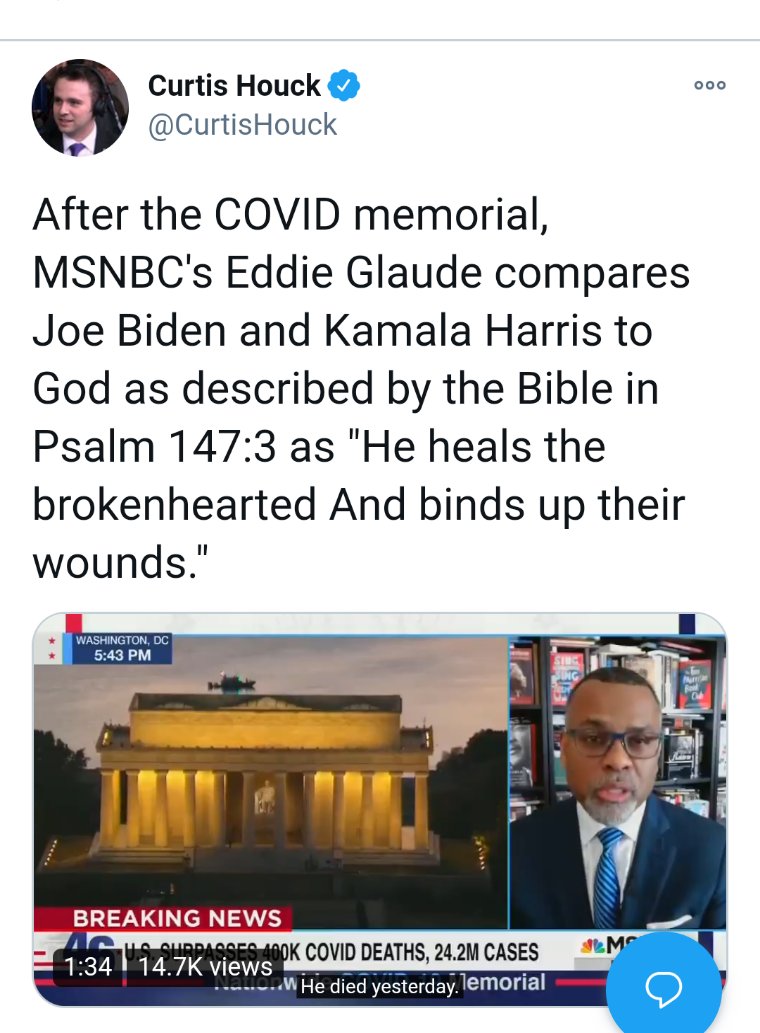 Amen and Awoman, brother!
Remember, "He will command his angels concerning you," Joe Biden! "On their hands they will bear you up, lest you strike your foot against a stone."
It's good to see that we can count on the same twisted cherry-picking of Scripture that Satan himself employed over these next few years!
We covered this next one already, but it's worth repeating. Get ready to be embraced by Biden, America!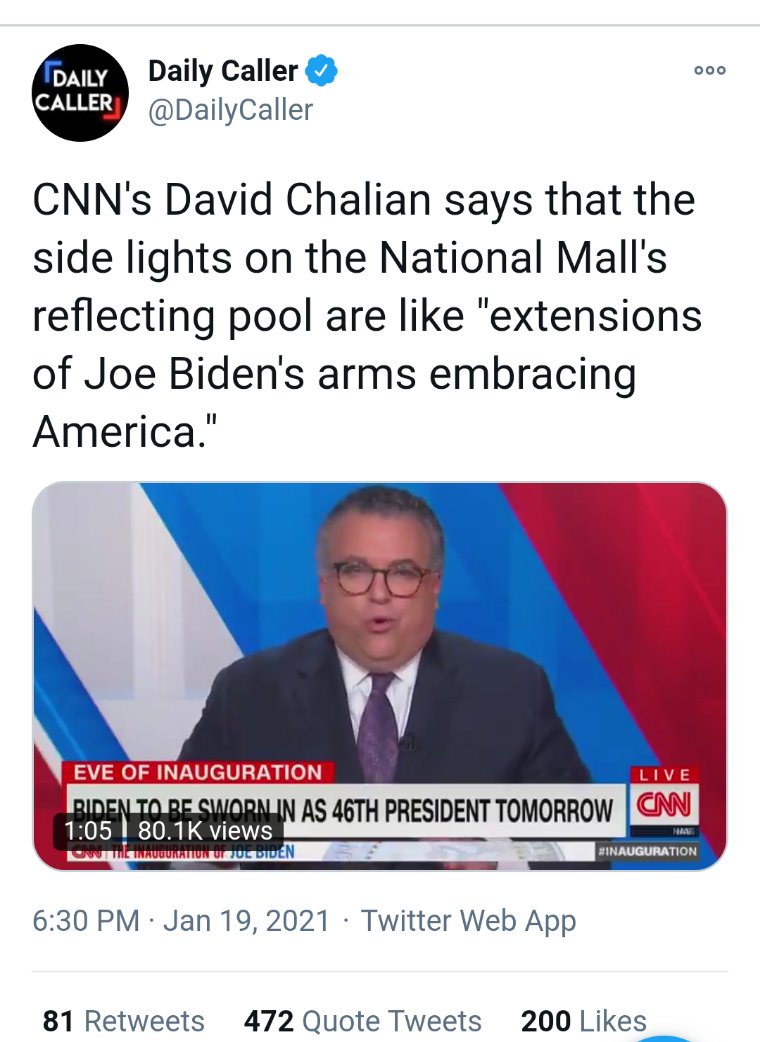 James Hohmann, national political correspondent at WaPo, portrayed Biden as a near-messianic figure healing the wounded land of America: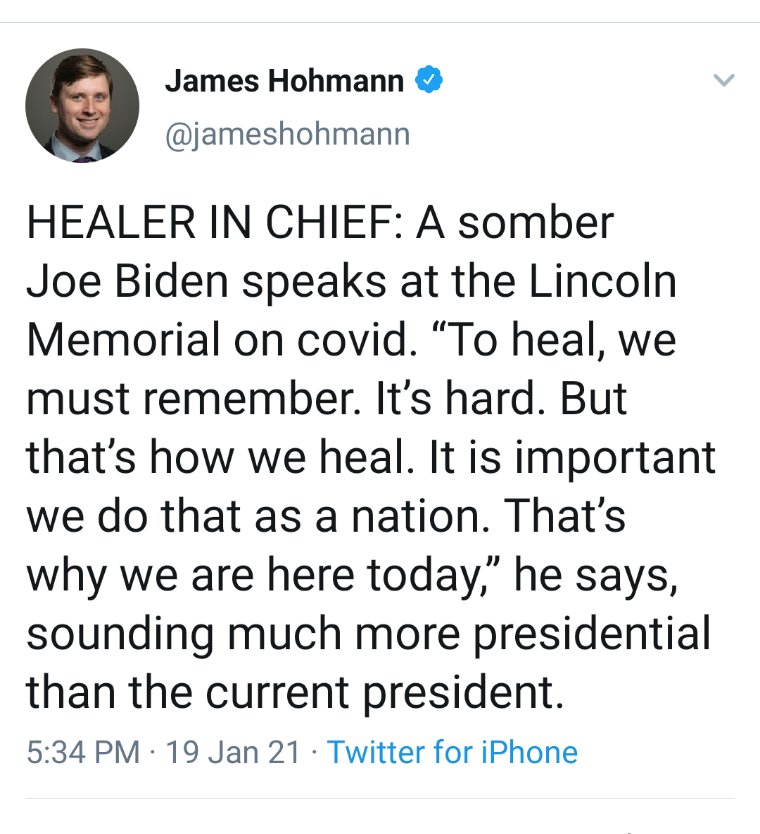 Move over, Christ the Great Physician! The HEALER IN CHIEF is in town!
Politico then compared Biden to Lincoln. One fought a civil war and begged the nation to turn to God in repentance, the other thinks you're a lying dog-faced pony soldier if you don't silently acquiesce to children being ripped from the womb.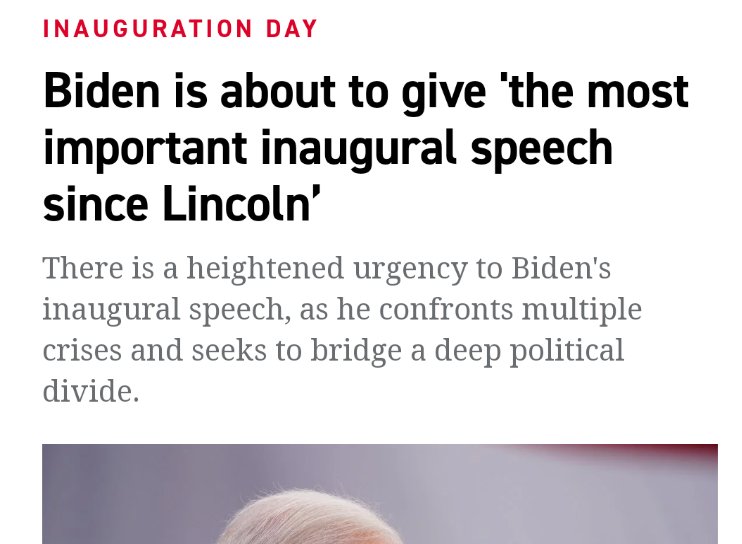 Katie Rogers of the NY Times used her paid time to do an investigative piece on the Biden's exercise bike habits: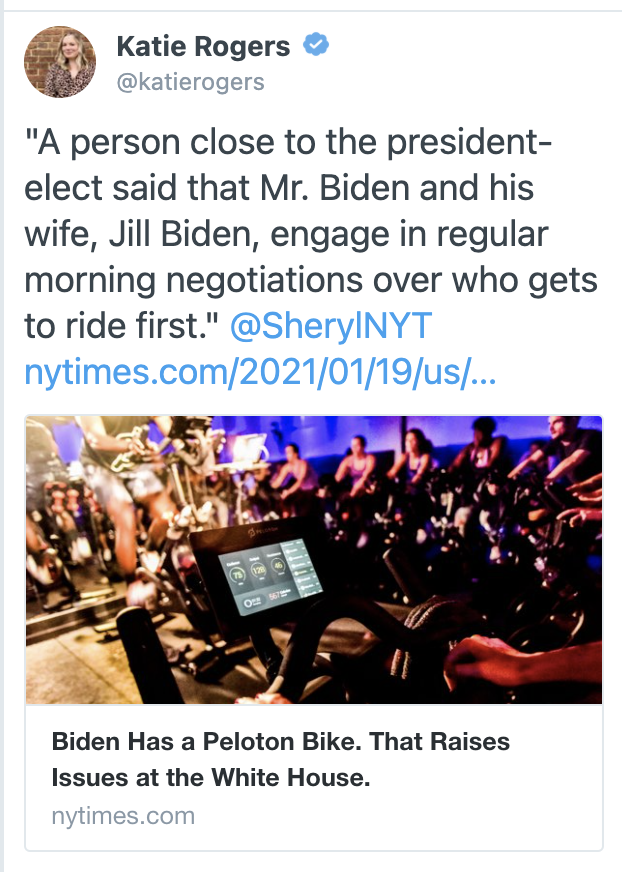 Matt Viser of WaPo waxed poetic and reminded us of how Biden is a rising champion worthy of the eagle-screech of liberty (while Xi Jinping allows such things, that is!)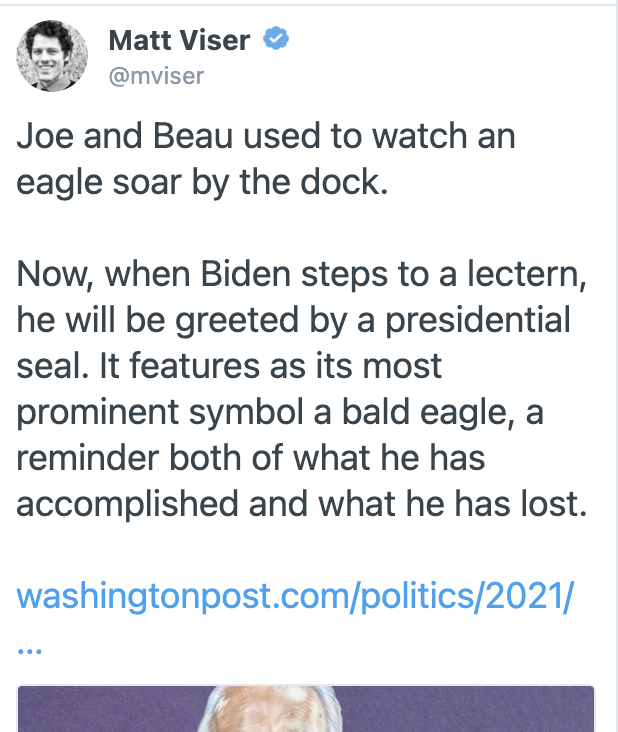 CNN's Brian Stelter and John King want you to know how clean the air feels today now that Orange Man Bad is gone.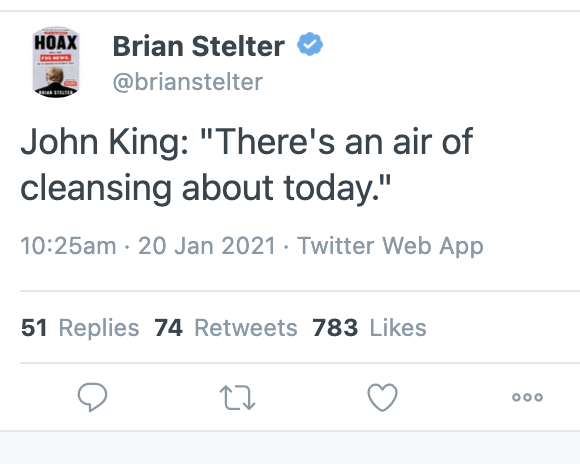 Just think of how "cleansing" the atmosphere will feel once all of Trump's 75 million voters are gone, too!
Jennifer Epstein of Bloomberg wrote an important piece to let us know that while dresses are a symbol of the #Patriarchy when worn by conservative women, if Kamala Harris wears one its actually #Woke.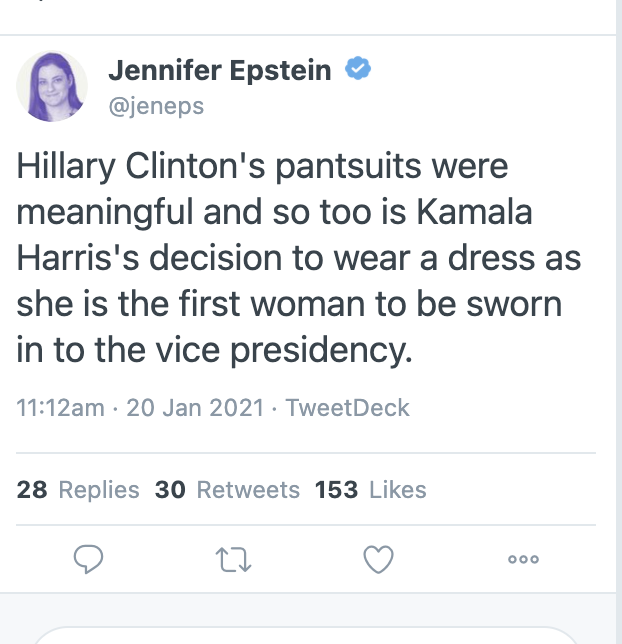 CNN White House correspondent and oBjEcTiVe reporter John Harwood had this unbiased tweet to share.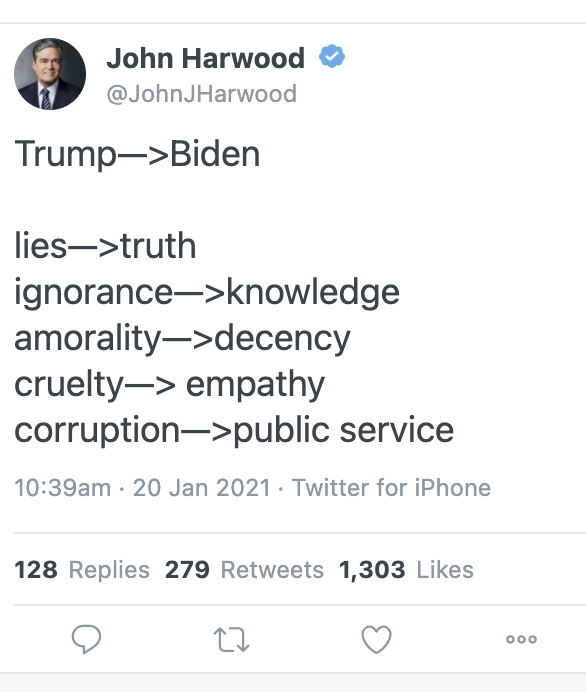 Brian Stelter also quoted "Amazing Grace" when thinking about Biden, because Joe Biden is apparently the equivalent to the very Son of God entering human history and dying a brutal, criminal's death to pay the ransom for humanity's sin.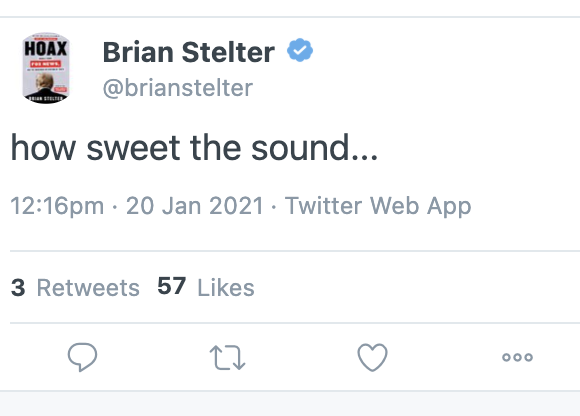 Now wanting to be left out, Los Angeles FOX anchor Elex Michaelson drew premonitions from the weather, seeing it as a clear sign of destiny: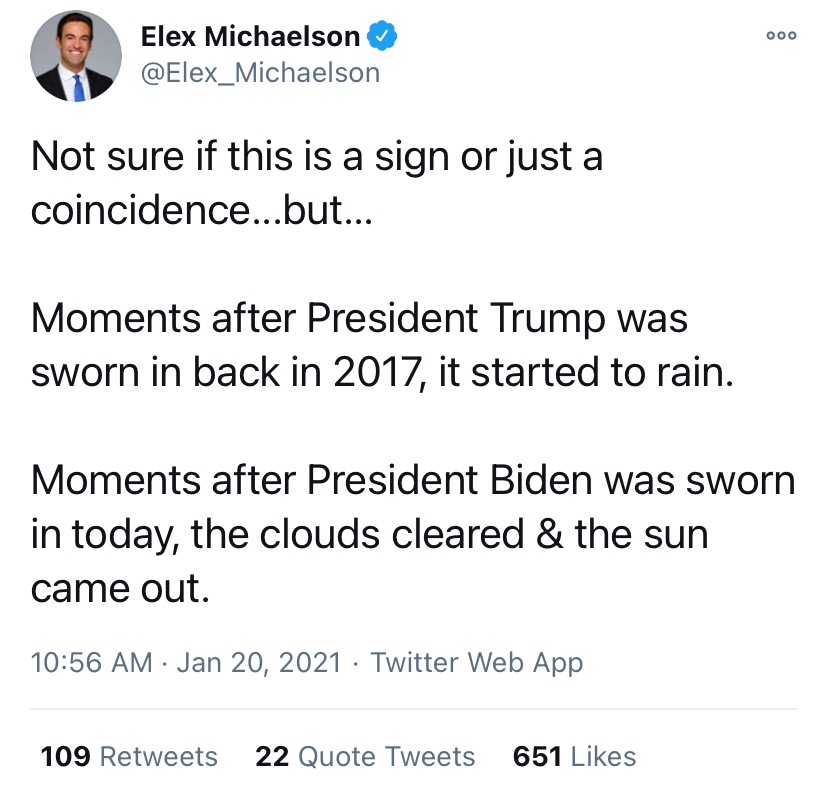 Good job discerning the signs of the weather, Elex. Now perhaps you can discern the signs of the times.
If any of these articles or thoughts made you vomit or feel a pang of sorrow for the death of the American Republic, these media personalities would like nothing more than to let you know that you are the problem.
And rest assured, they're going to let you know that plenty of times over the next four years.