Were this any other time in American history, a single story like this would make national headlines.
Sadly, Chris Rufo at the Discovery Institute has dropped a bunch of such stories and they're not even a blip in the news cycle:
Yep, you read that right. Like many of the wokifying school districts in America, North Carolina's largest is now actively campaigning against "whiteness" in education and shoving its religion down students' throats.
"Last year, the Wake County Public School System, which serves the greater Raleigh, North Carolina area, held a teachers' conference with lessons on 'whiteness,' 'toxic masculinity,' 'microaggressions,' 'trauma-informed yoga,' and 'applied critical race theory.'"
I've heard all of these before except "trauma-informed yoga." The heck?
"The conference began with a 'land acknowledgement,' a ritual recognition suggesting that white North Carolinians are colonizers on stolen Native American land. The conference leaders encouraged educators to form 'equity teams' in schools and push the new party line: 'antiracism.'"
Here's a chart showing how they plan to implement Critical Race Theory in schools: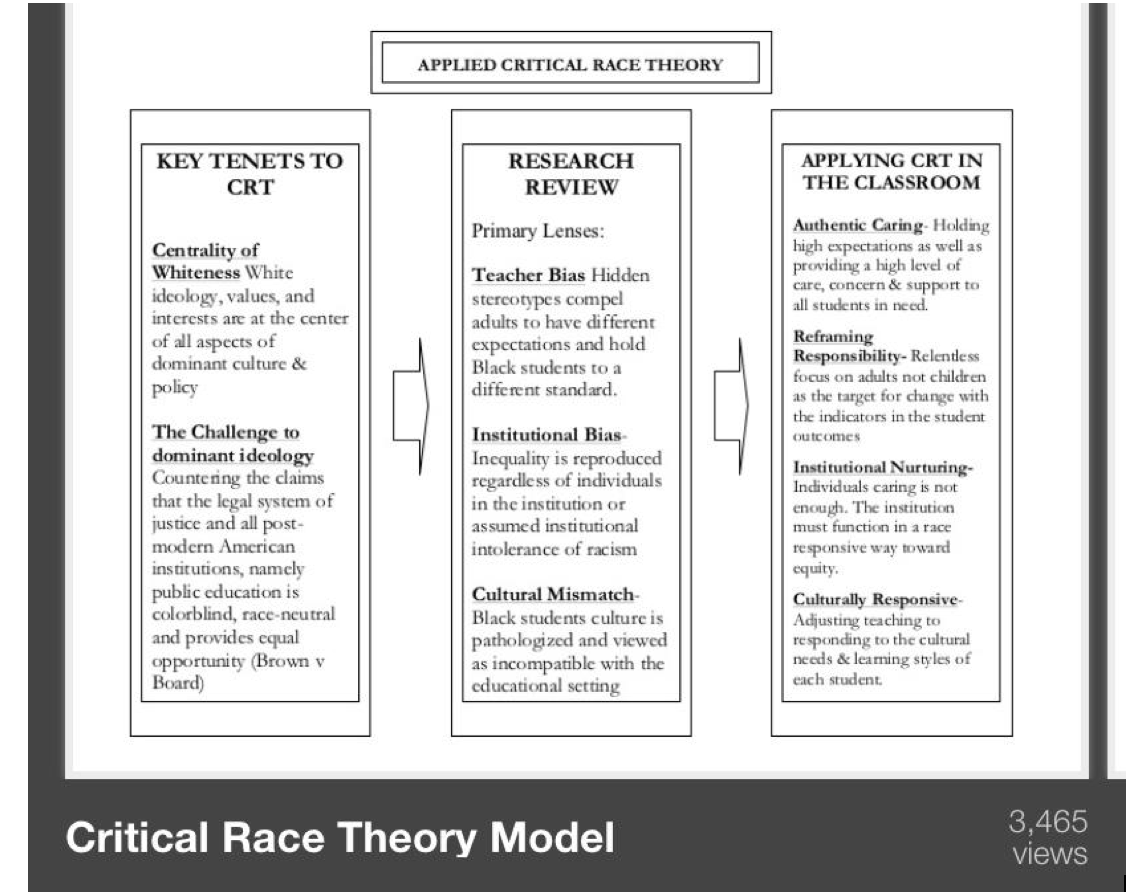 School administrators claimed that white "cultural values" include "denial," "fear," "blame," and "control," among other negative terms.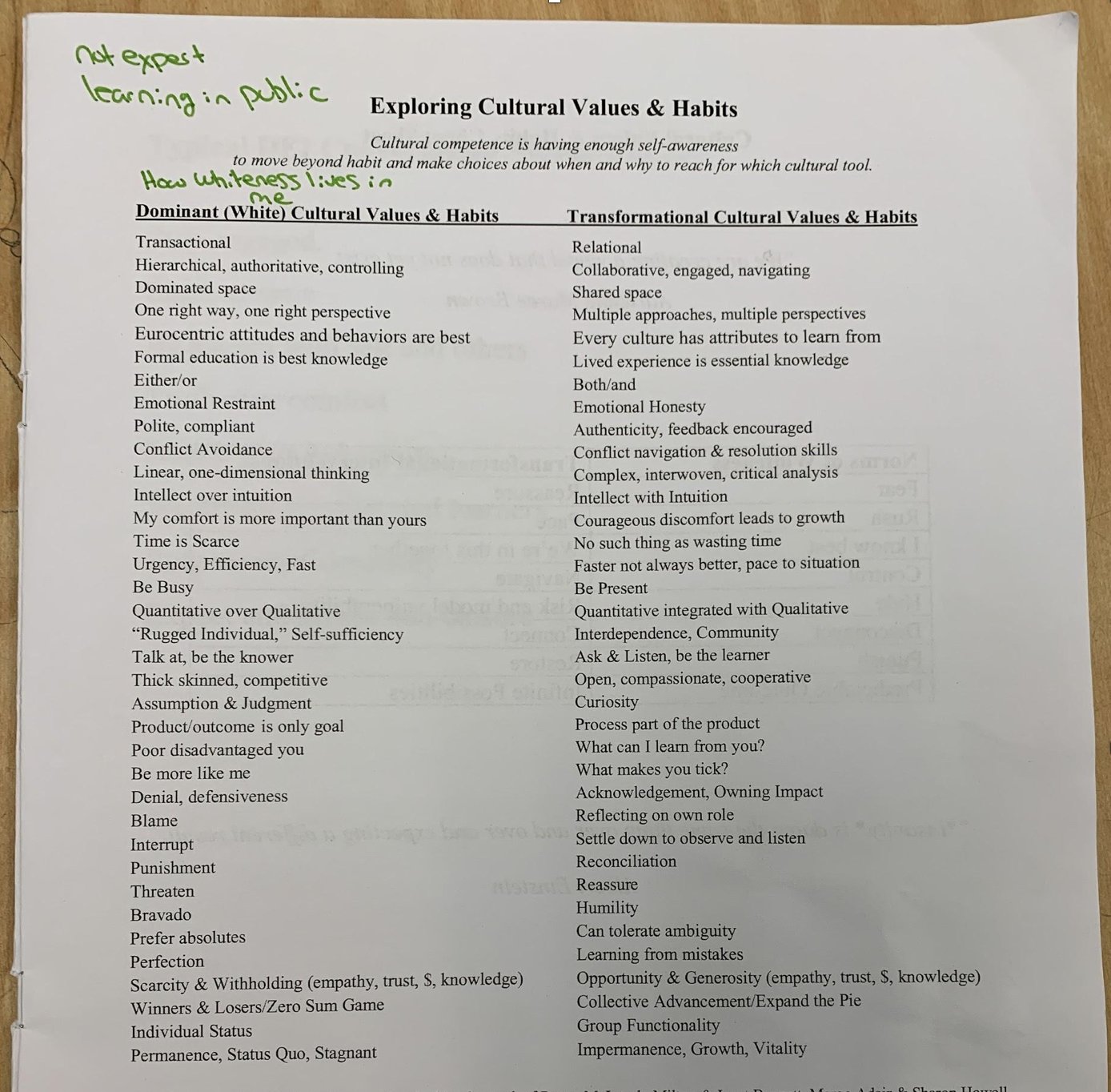 Oh, and if you're a parent who disagrees with this RACIST nonsense?? They won't let you "deter" them "from the work:"

You see, white parents are an OBSTACLE in Critical Race Theory. They only push back because they're "benefiting from the system." The family must be disintegrated (after all, the nuclear family is just another example of whiteness, amiright?)

These teachings are backed up by a $1 million budget allotted for the newly-created M̶ ̶i̶ ̶n̶ ̶i̶ ̶s̶ ̶t̶ ̶r̶ ̶y̶ ̶ ̶o̶ ̶f̶ ̶ ̶T̶ ̶r̶ ̶u̶ ̶t̶ ̶h̶ ̶ ̶ ̶ ̶ Office of Equity Affairs.
Here's their framework for destroying liberty and everything good on God's green earth in the name of eQuiTy: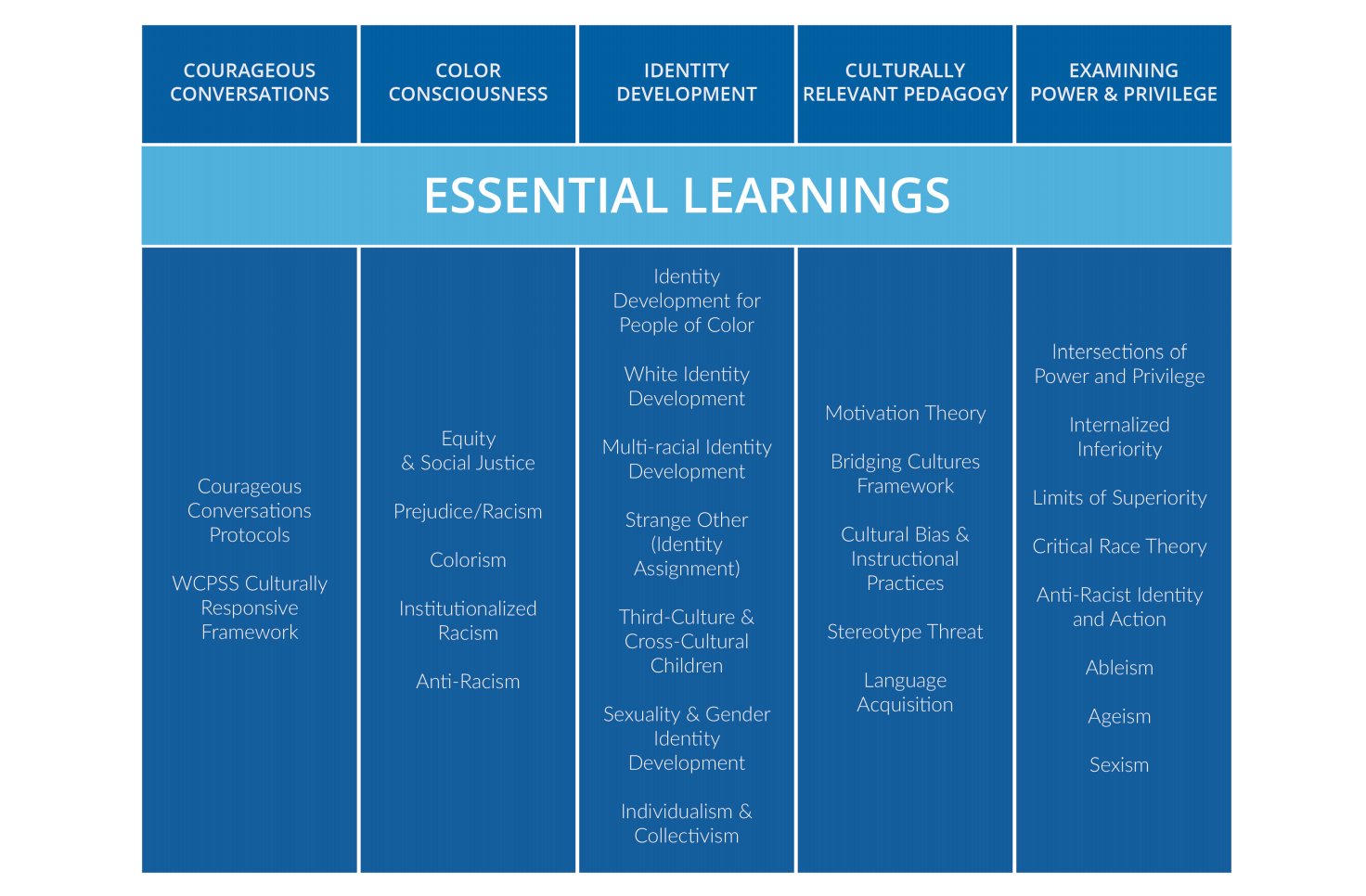 "According to Wake County Public Schools, the purpose of these programs is to achieve 'equity,' which it defines as 'eliminating the predictability of success and failure that correlates with any social or cultural factor.' This is naïve, at best. Cultural traits such as family environment, transmitted values, and study habits have an enormous influence on academic outcomes. The radical-left educators believe that this is an injustice. They see their job as leveling cultural differences, grouping students into the categories of inborn identity, and equalizing outcomes."
In other words: COMMUNISM.
I'll leave you with Rufo's full article and his conclusion:
"Parents across the U.S. should not assume that their local district is immune to these trends. The new political education is spreading everywhere, including red states."