Well, the saga that began yesterday with Democratic lawmaker Marie Newman (IL) placing a transgender flag outside the office of GOP colleague Majorie Taylor Greene (GA) continues today with a new development.
Here was Rep. Newman yesterday:
And here was Rep. Greene outside Newman's office today: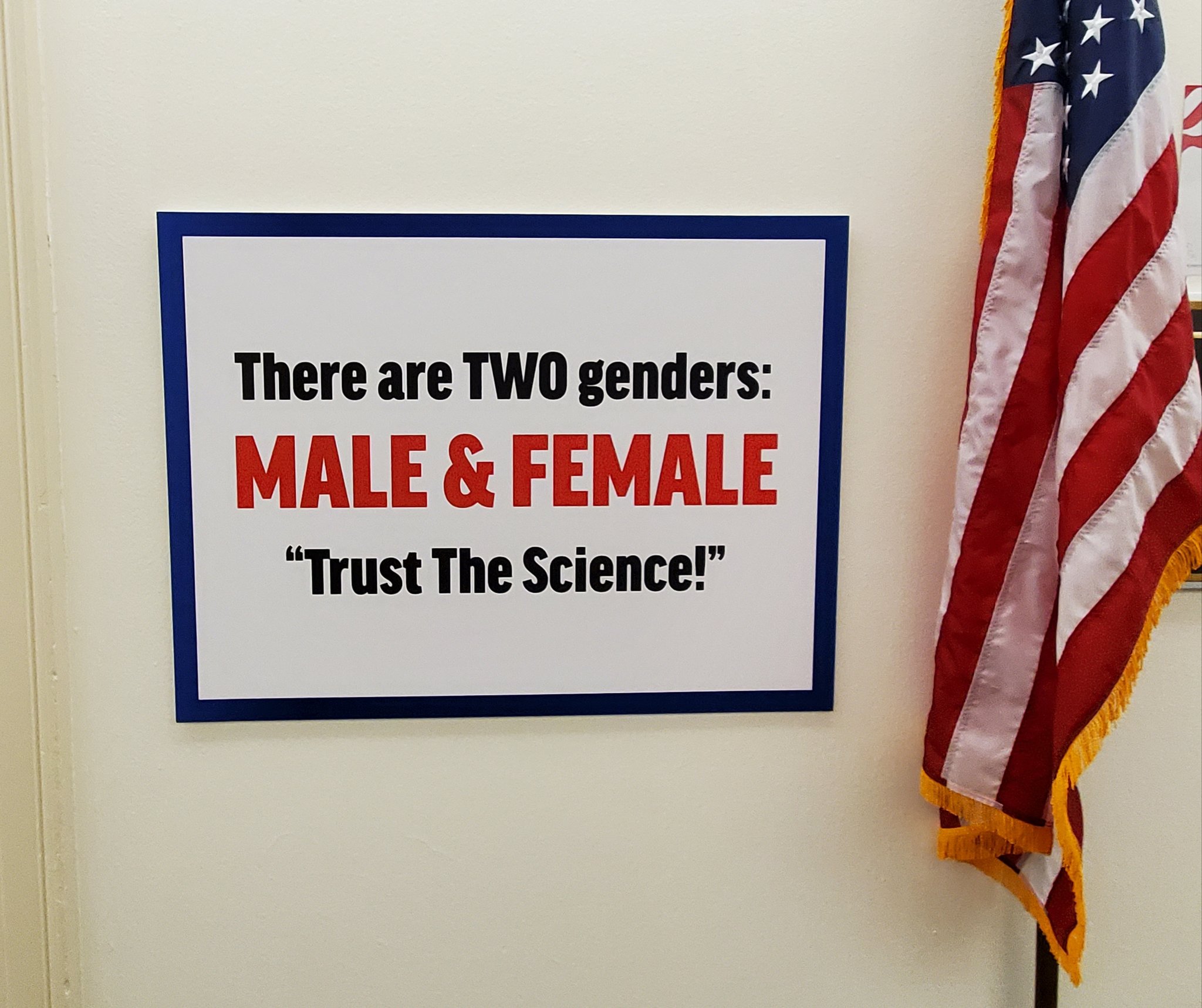 "Our neighbor, Rep. Marie Newman, wants to pass the so-called 'Equality' Act to destroy women's rights and religious freedoms," said Greene. "Thought we'd put up ours so she can look at it every time she opens her door."
I agree with Greene, and her rationale for opposing the so-called "Equality Act" is on-point. I also think that making an objective scientific statement to counter subjective feelings that threaten to overhaul society is a bit epic.
That being said...
Having a high school dramafest where lawmakers are messing with each other's lockers is ridiculous in the extreme. Ya'll are the people who literally make laws for the most powerful nation in history. Petty antics should be beneath you, but this is 2021 and our civilization is imploding, so whaddaya gonna do?
Then again... if lawmakers are focused on annoying each other, they'll be less focused on annoying us. Maybe that isn't the worst thing after all.